Regular price
Sale price
$2.00 USD
Unit price
per
Sale
Sold out
Ships in 1-3 Business Days
Made in America

Our family hand-crafts all of our products in small town North Dakota
Free Shipping $50+

Free Domestic 3-5 day shipping on all orders of $50+
Happy Family Guarantee

We want you happy and satisfied with your product. If you are not please send us an email right away for a full refund. No need to return your item!
Share
View full details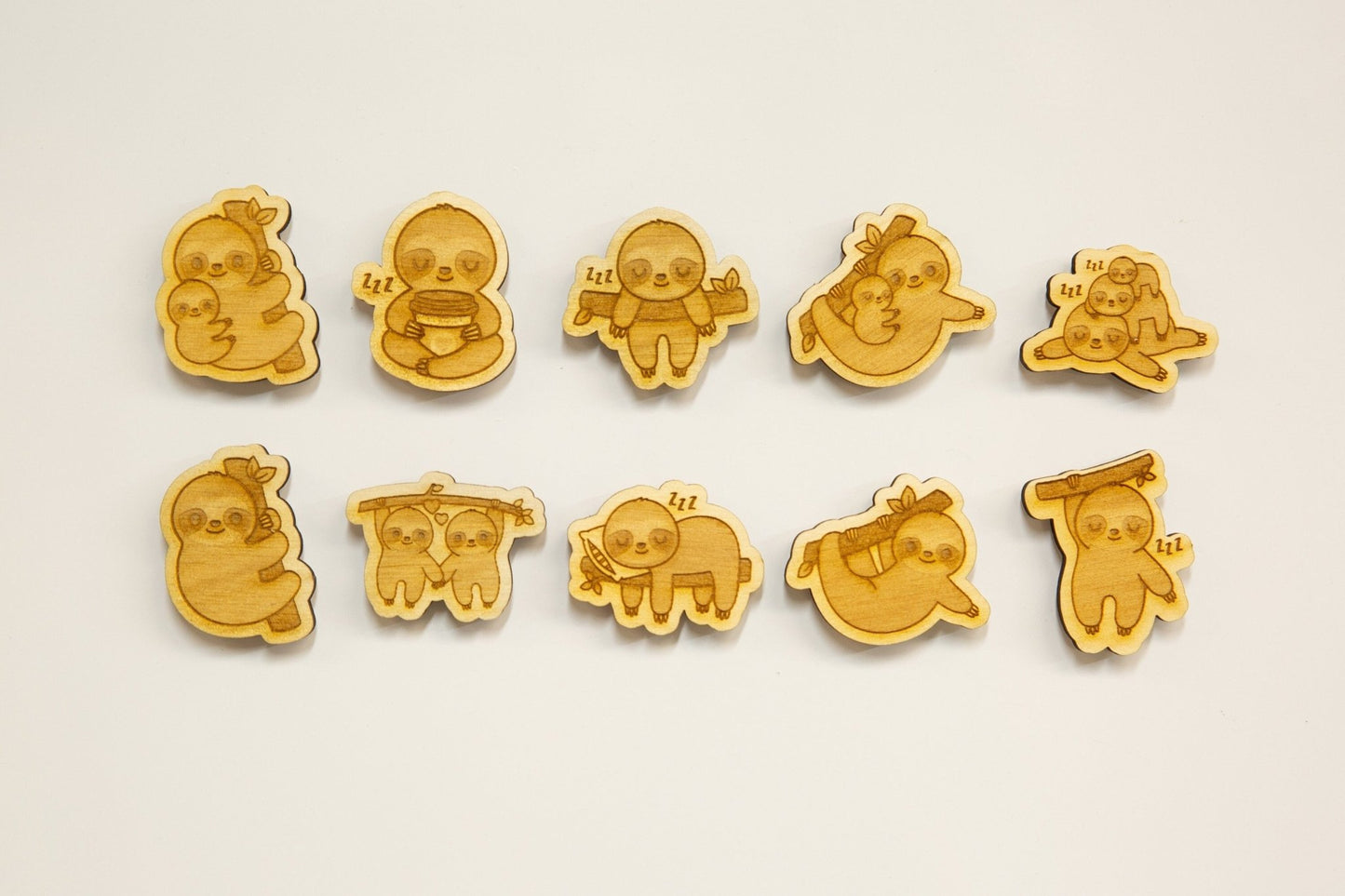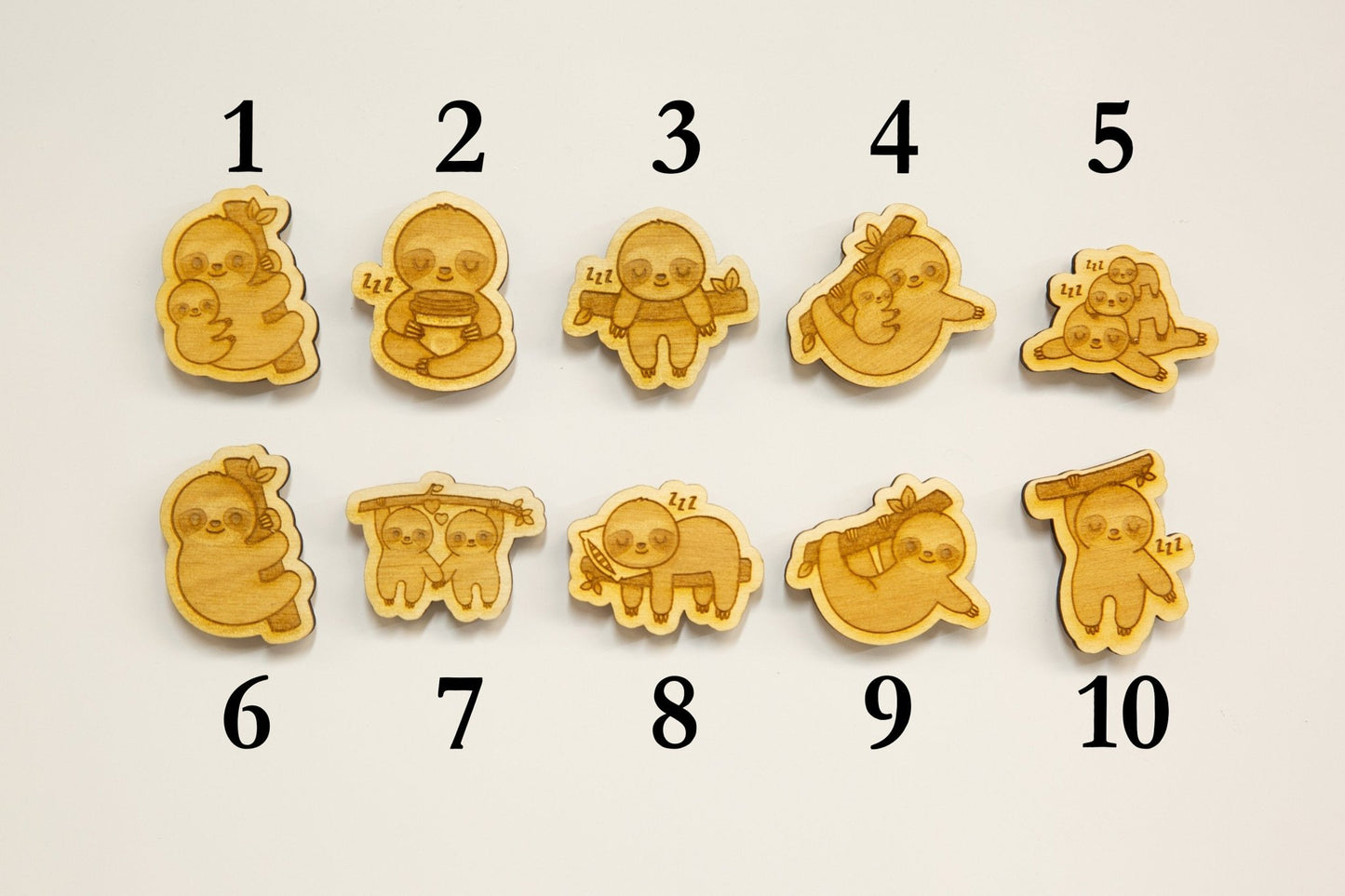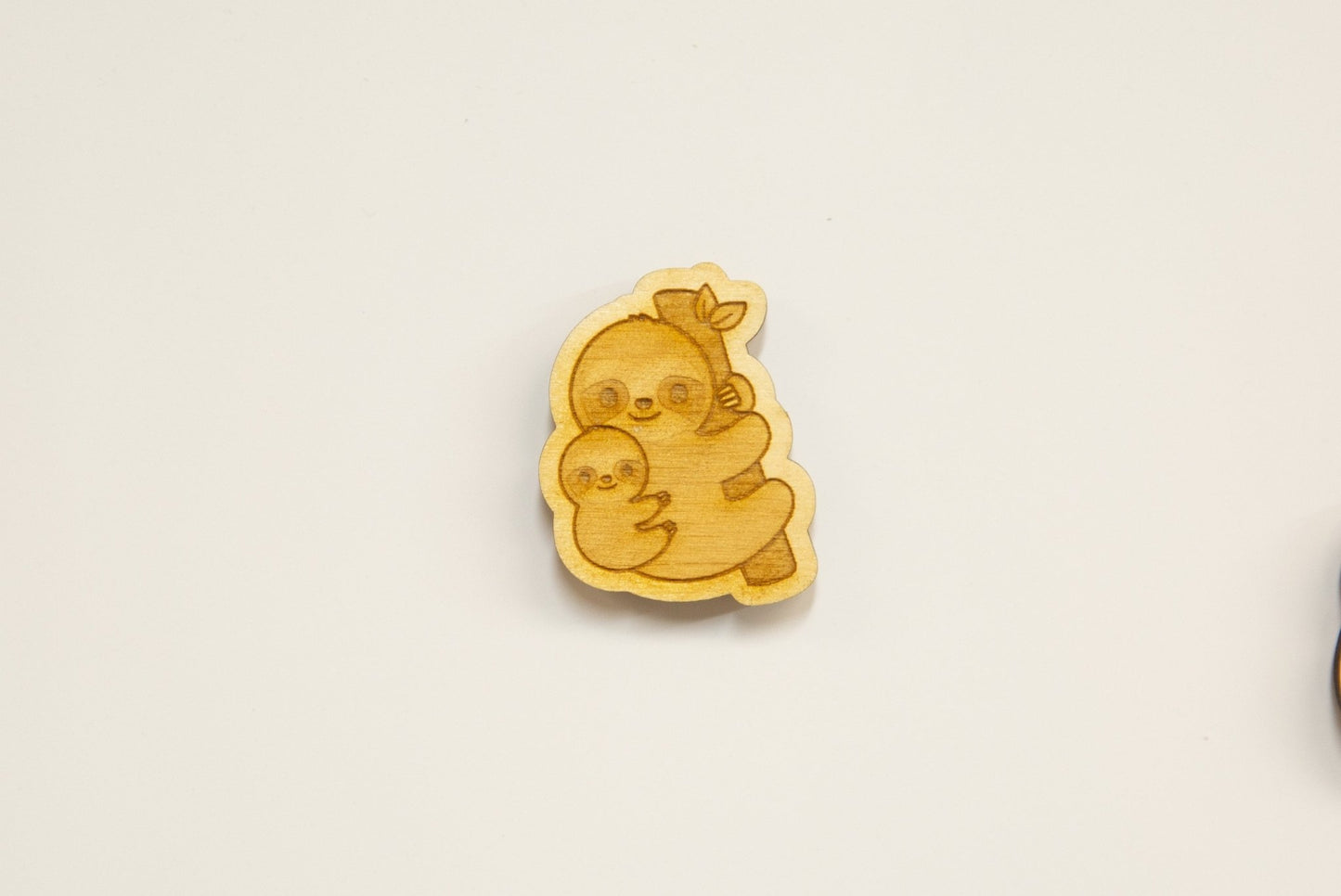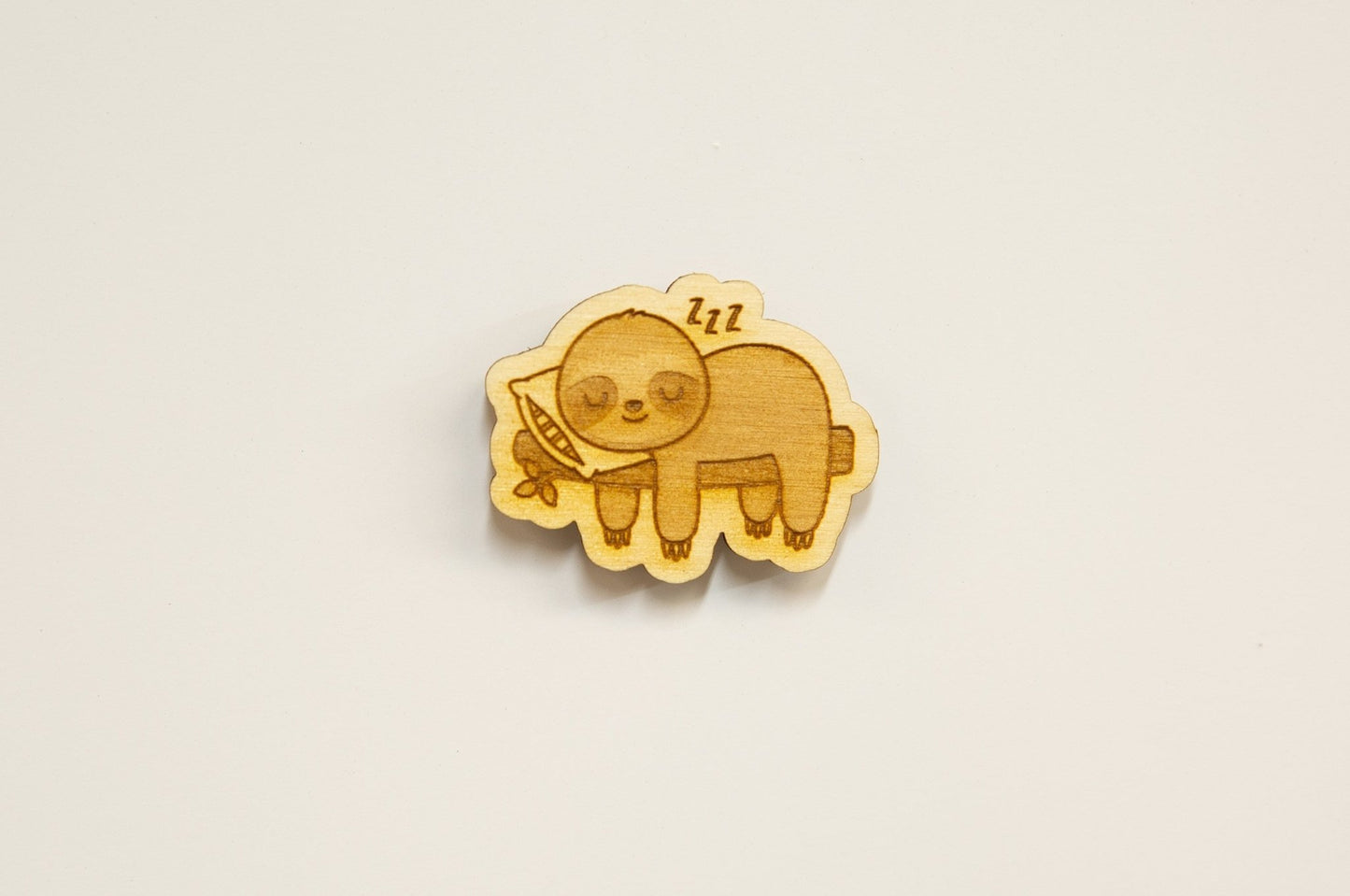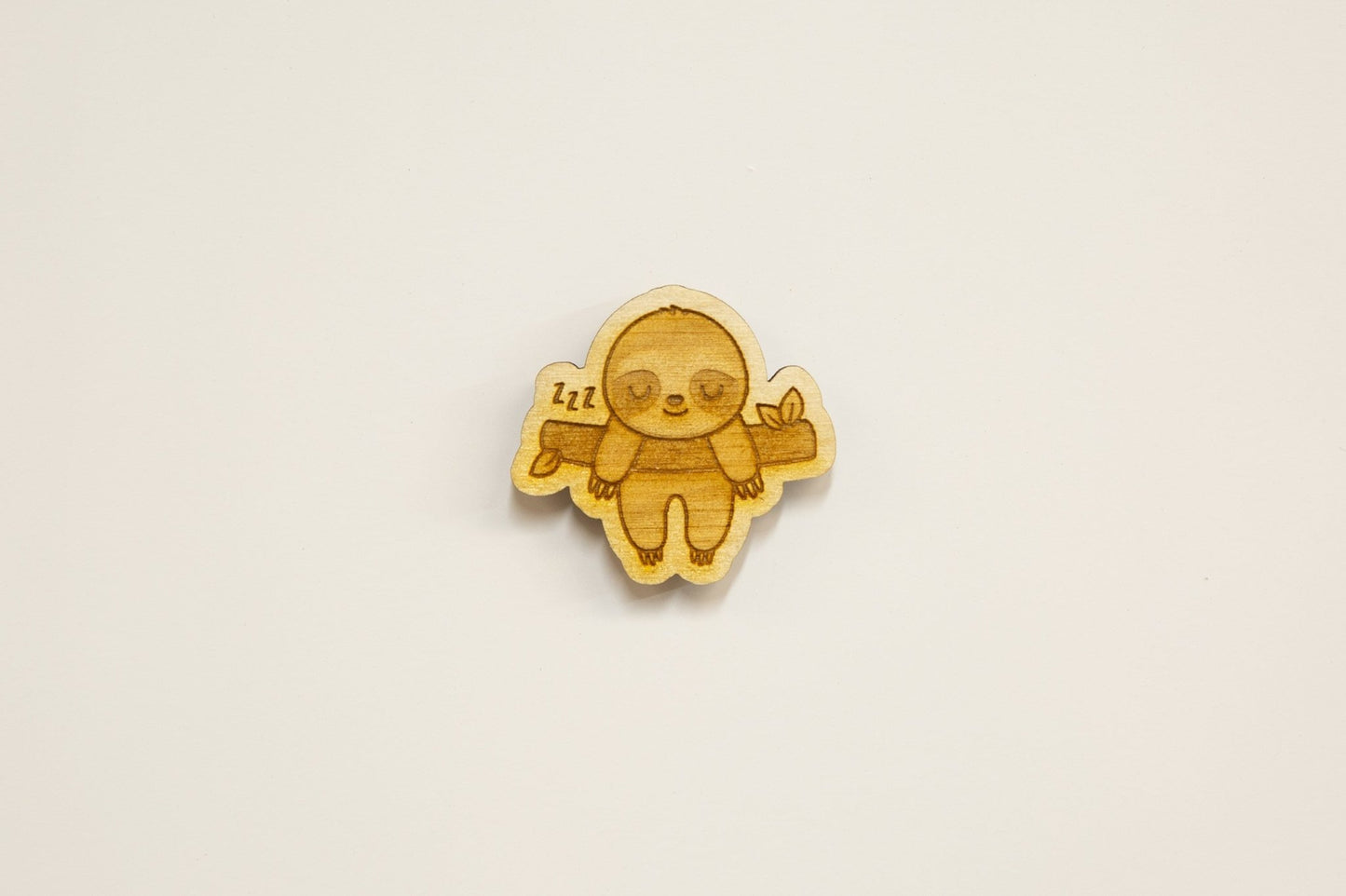 Description
🌿 Cute and Quirky Sloth Magnets - Add Some Slothy Charm to Your Fridge! 🌿
Hey there, slow-mo lovers and magnet enthusiasts! Are you ready to inject a little dose of adorableness into your kitchen? Well, look no further because we've got the perfect solution for you: our ridiculously cute sloth magnets!
These little fellas are here to hang out with you (literally!) and bring a whole lot of chill vibes to your fridge, magnetic board, or any metallic surface that needs a touch of slothy charm. Made with love and attention to detail, each magnet is carefully crafted to capture the essence of these fascinatingly laid-back creatures.
Picture this: you're in your kitchen, reaching for a tasty snack, and BAM! Your eyes meet those sleepy, soulful eyes of a sloth magnet, and suddenly your heart melts. Trust us, it's hard not to smile when you see these adorable critters hanging around. They're like your very own personal cheerleaders, encouraging you to take it easy and embrace the slow life.
These magnets aren't just pretty faces either. They're practical too! With a strong magnetic back, they can hold up your favorite photos, important notes, or even your grocery list. Plus, they make for an awesome conversation starter. Who wouldn't want to talk about these irresistible little creatures?
Our sloth magnets come in a variety of poses, each one more charming than the last. From the classic "hanging from a tree branch" pose to the "sloth yoga master" pose, you'll find the perfect magnet that resonates with your inner sloth. Mix and match them to create your own sloth sanctuary on your fridge, or gift them to a fellow sloth enthusiast who could use some slow-motion cuteness in their life.
So, what are you waiting for? Embrace the easy-going spirit of the sloth and grab your very own set of these delightful magnets. They're guaranteed to bring a smile to your face every time you open your fridge. Just remember, take it slow and enjoy the journey!
Size is on average 1.5" x 1.5"
🌿 Note:
Due to their handmade nature, each sloth magnet may vary slightly in appearance, making them even more special and unique.
Thanks for stopping by, and remember to embrace your inner sloth with these adorable magnets. Happy slothing!