Regular price
Sale price
$5.00 USD
Unit price
per
Sale
Sold out
Ships in 1-3 Business Days
Made in America

Our family hand-crafts all of our products in small town North Dakota
Free Shipping $50+

Free Domestic 3-5 day shipping on all orders of $50+
Happy Family Guarantee

We want you happy and satisfied with your product. If you are not please send us an email right away for a full refund. No need to return your item!
Share
View full details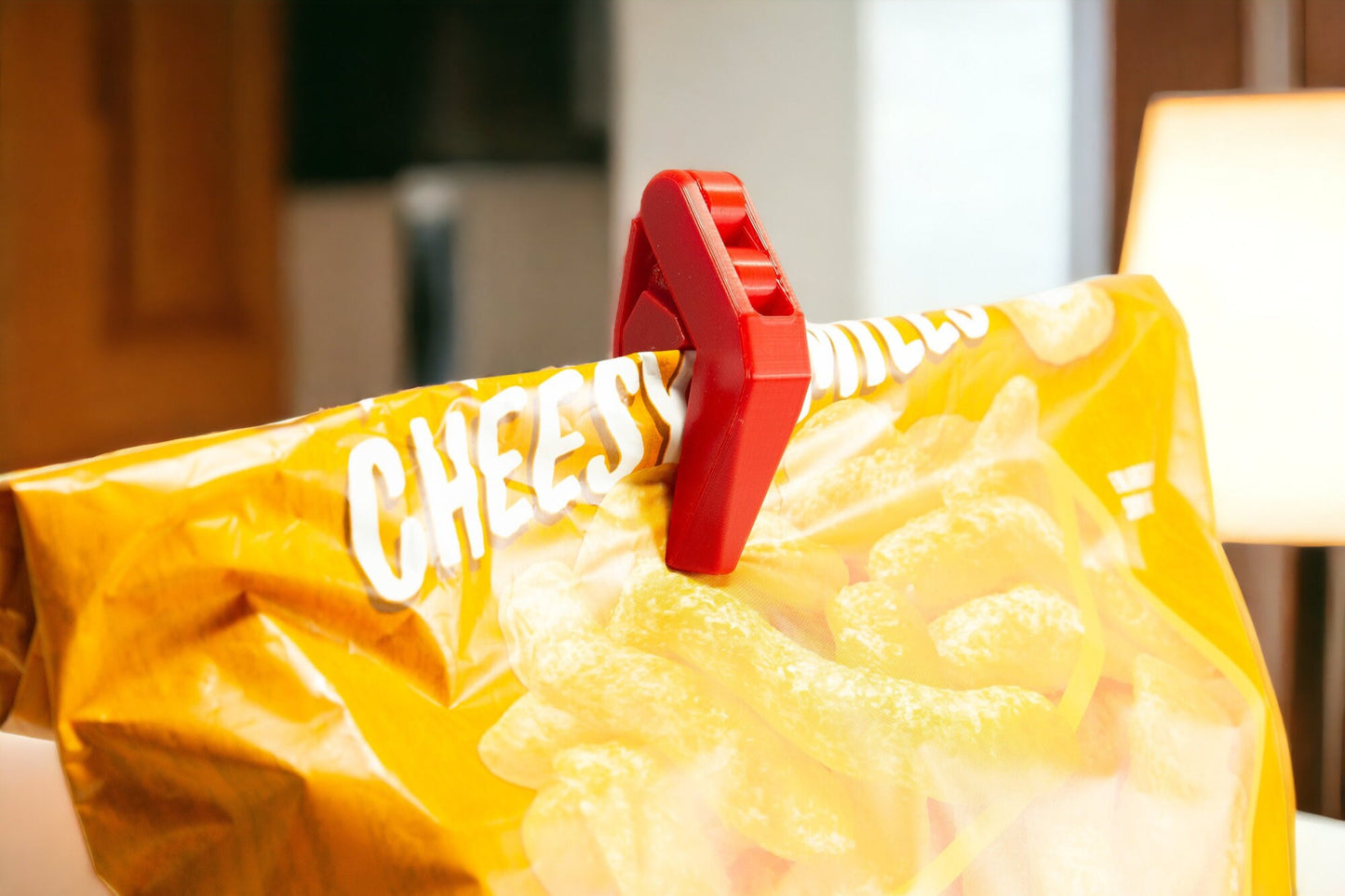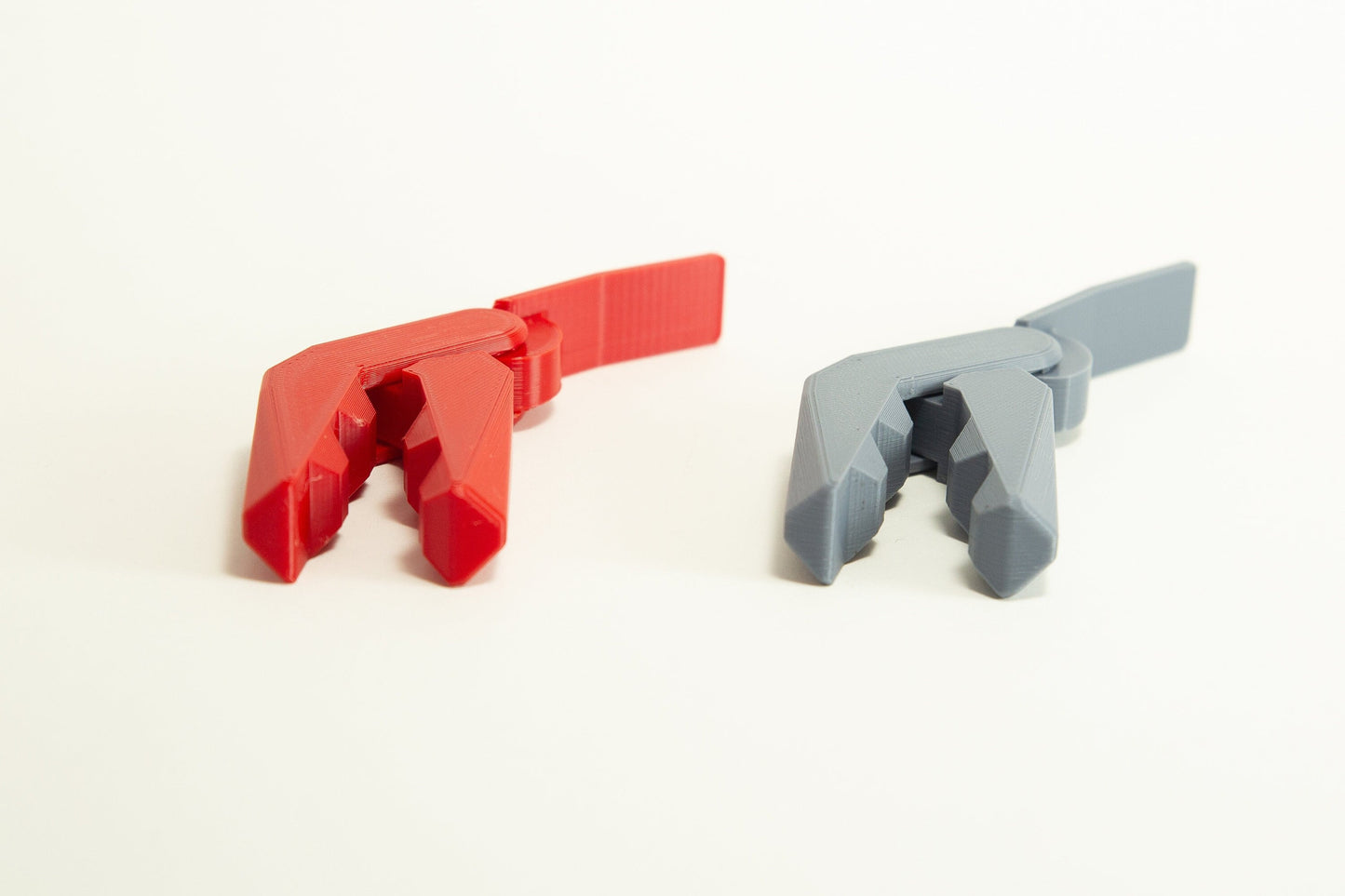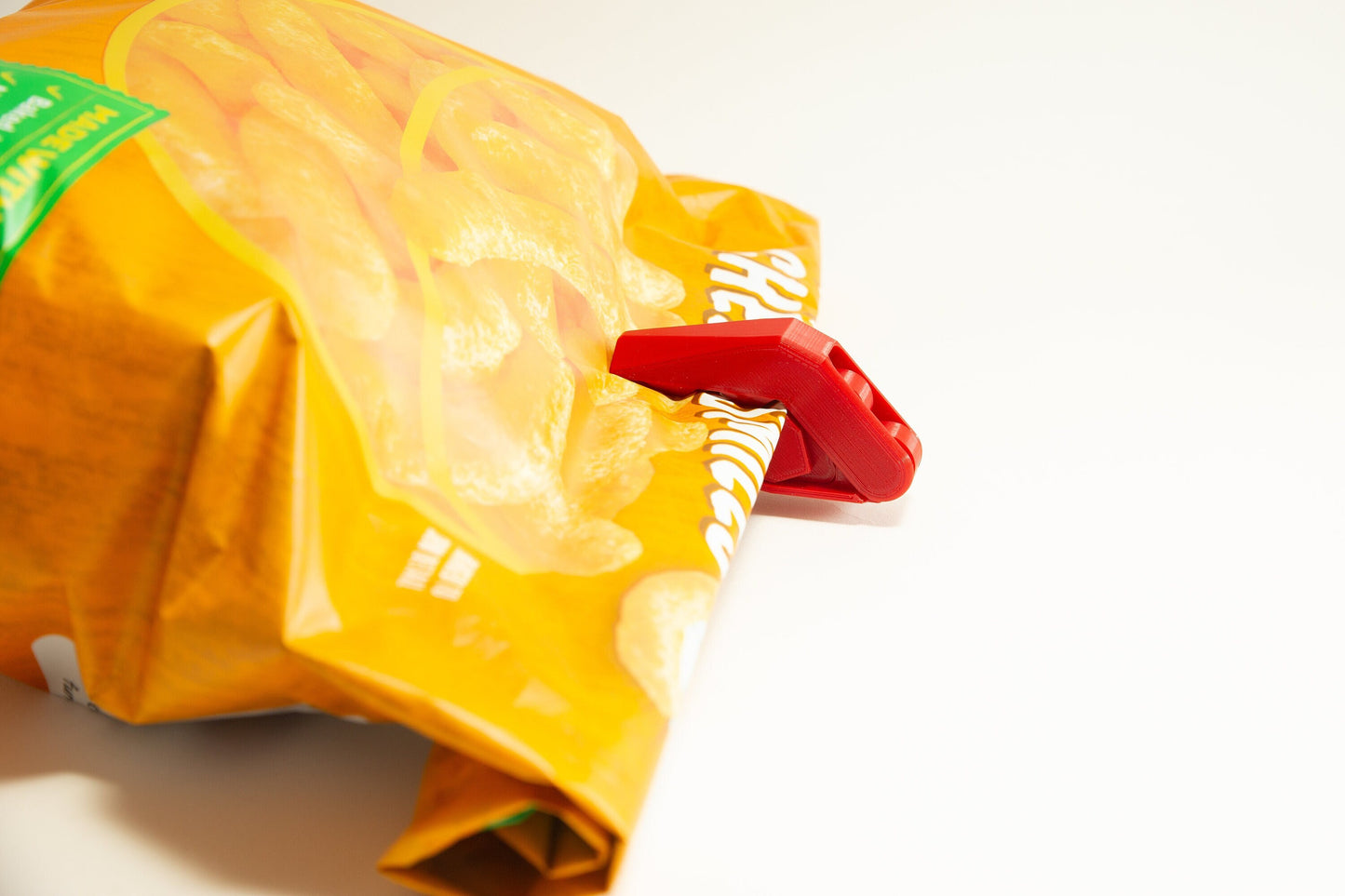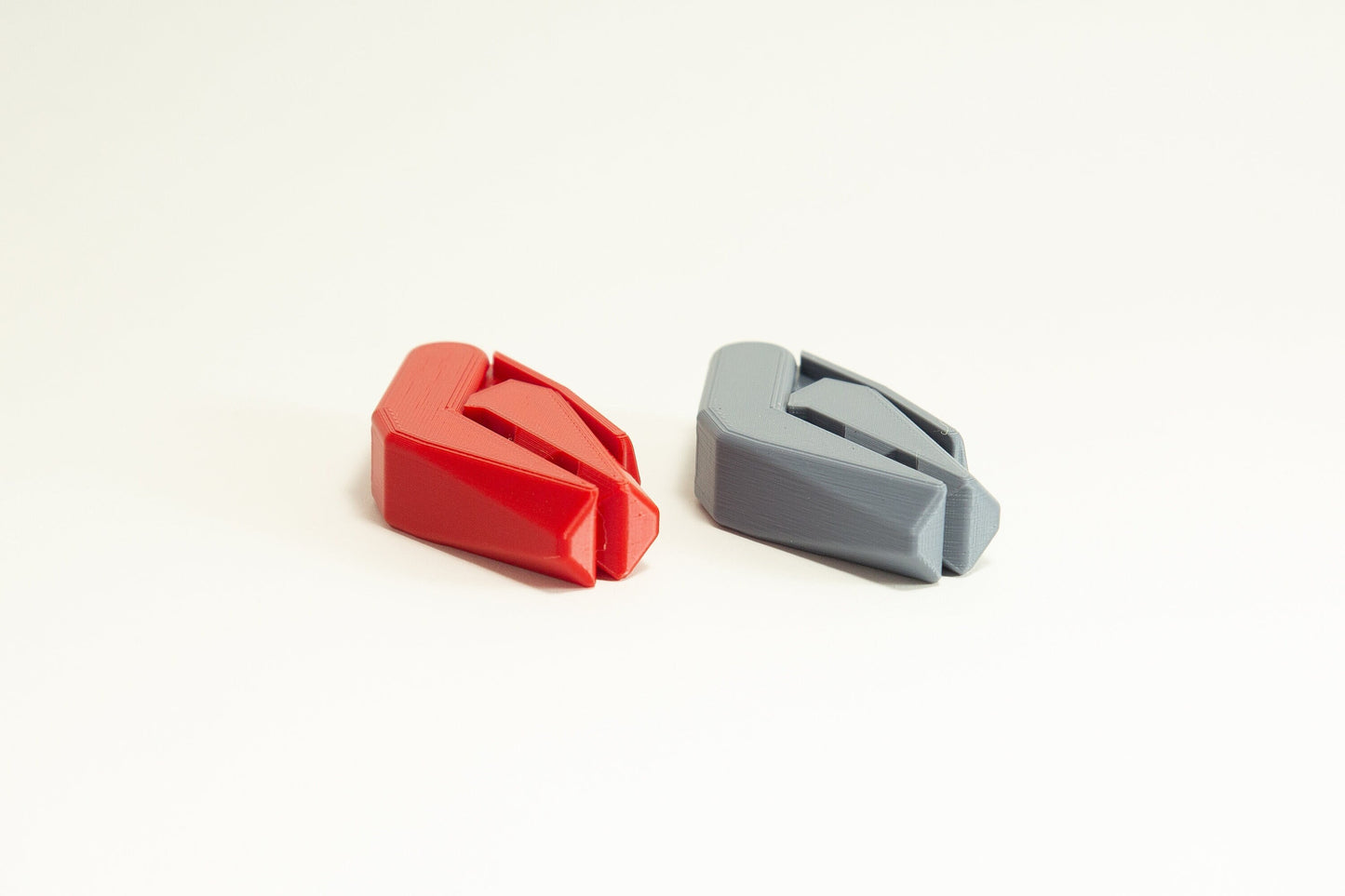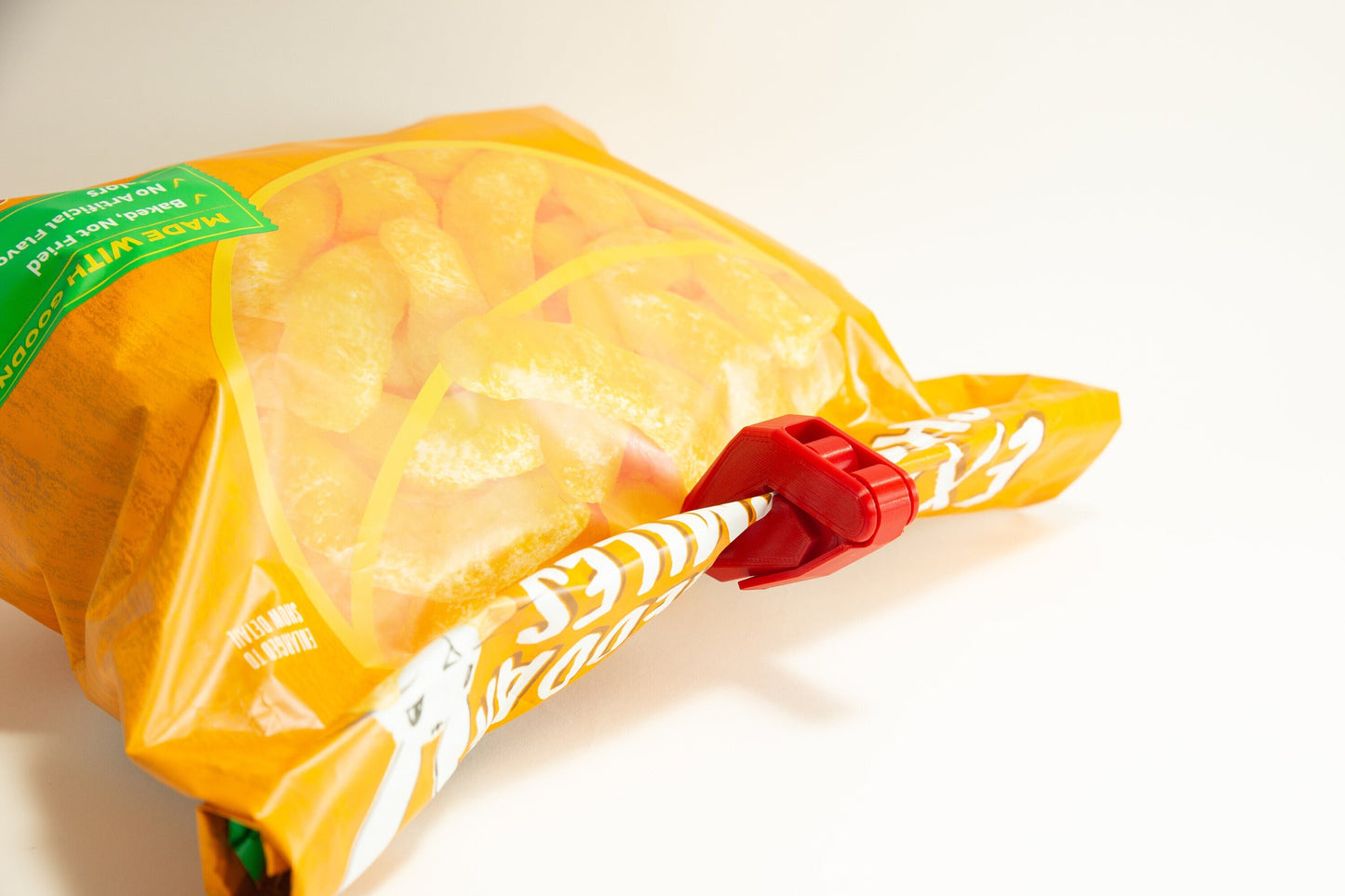 Description
🍿 Over-Engineered 3D Printed Chip Clip - The Ultimate Snack Security System! 🚀
Hey there, snack enthusiasts and tech-loving foodies! Are you tired of your chips going stale and losing their crunch? We've got just the solution for you: our over-engineered 3D printed chip clip, the ultimate snack security system!
Designed with meticulous attention to detail, this chip clip takes snack storage to a whole new level of sophistication. It's not just your ordinary clip – it's a technologically advanced masterpiece crafted to keep your favorite munchies perfectly fresh and crispy. Extremely strong locking CAM joint keeps everything nice and tight!
Imagine this: you reach for a bag of chips, and instead of struggling with a flimsy clip, you grab hold of this sleek and sturdy chip clip, carefully engineered to provide an tight seal. Its 3D printed precision ensures a firm grip on your snack bag, helping prevent any pesky air from sneaking in and ruining the deliciousness.
But wait, there's more! This chip clip doesn't just stop at maintaining freshness. It features an ingenious locking mechanism that ensures no accidental spills or messy snacking incidents. Once secured, your chips are safe from any bag-opening mishaps, even during the most intense movie nights or snack-filled adventures.
Our over-engineered chip clip is not just functional, it's a statement piece. Made from durable and eco-friendly 3D printed material, it showcases the perfect blend of technology and style. With its sleek design and futuristic vibes, it's a must-have for any tech-savvy snacker or a unique gift for that friend who appreciates a touch of innovation in their everyday life.
So why settle for ordinary chip clips when you can upgrade to the next level of snack security? Get your hands on our over-engineered 3D printed chip clip and say goodbye to stale chips and hello to a world of perfectly preserved snack happiness!
🍿 Features:
Over-engineered design for ultimate snack security
Locking mechanism to prevent spills and accidents
Sleek and stylish 3D printed construction
Durable and eco-friendly material for long-lasting use
🍿 Dimensions:
Length: 3"
Width: 2"
🍿 Note:
Due to the 3D printing process and the intricate design, each chip clip may have slight variations, making it a unique piece of snack-securing art.
Thanks for stopping by, and remember to elevate your snacking game with our over-engineered 3D printed chip clip. Say goodbye to stale chips and hello to snack perfection!

Design Credit: @Andrei_24779 on printables.com