Regular price
Sale price
$36.00 USD
Unit price
per
Sale
Sold out
Ships in 1-3 Business Days
Made in America

Our family hand-crafts all of our products in small town North Dakota
Free Shipping $50+

Free Domestic 3-5 day shipping on all orders of $50+
Happy Family Guarantee

We want you happy and satisfied with your product. If you are not please send us an email right away for a full refund. No need to return your item!
Share
View full details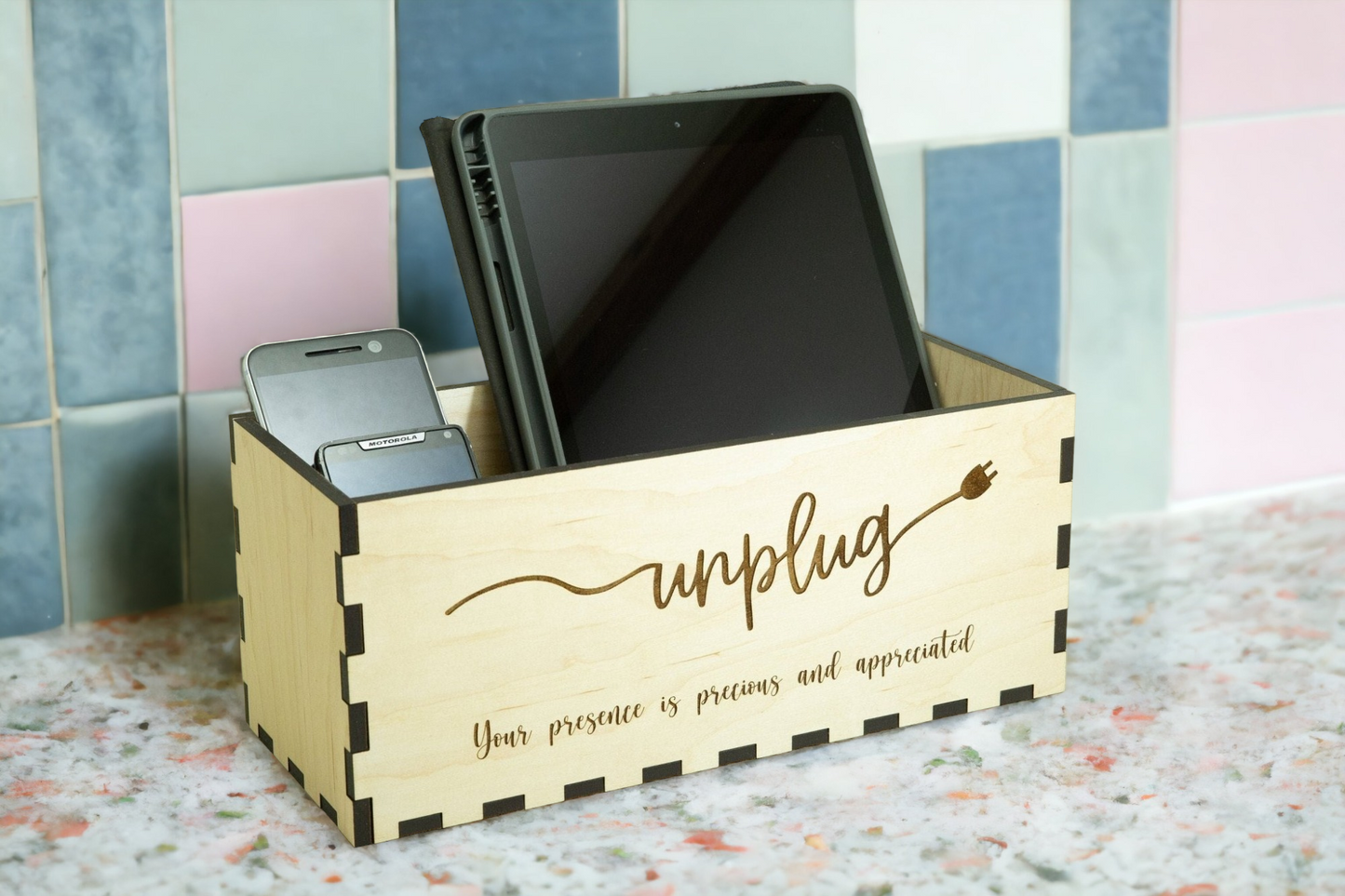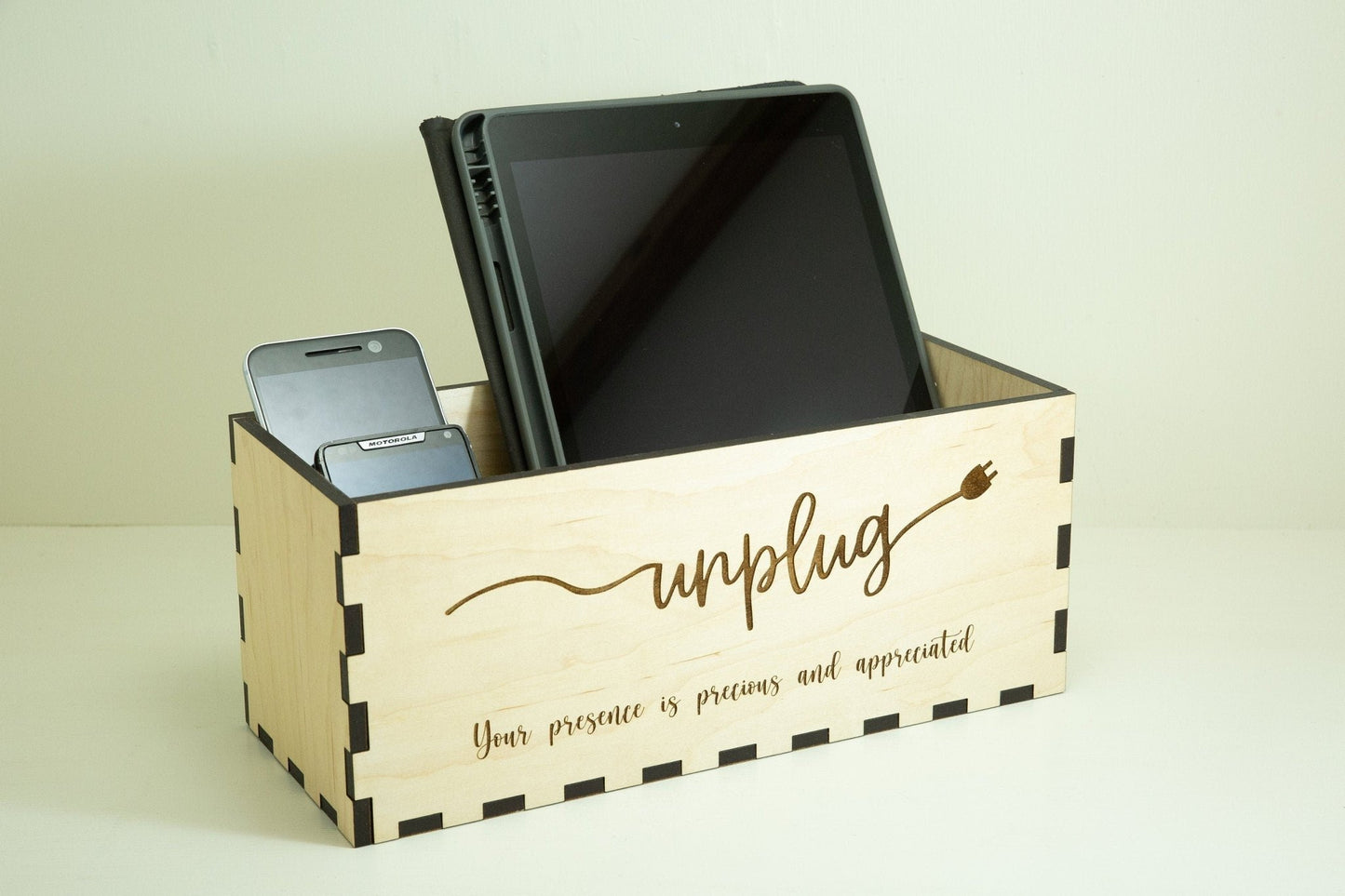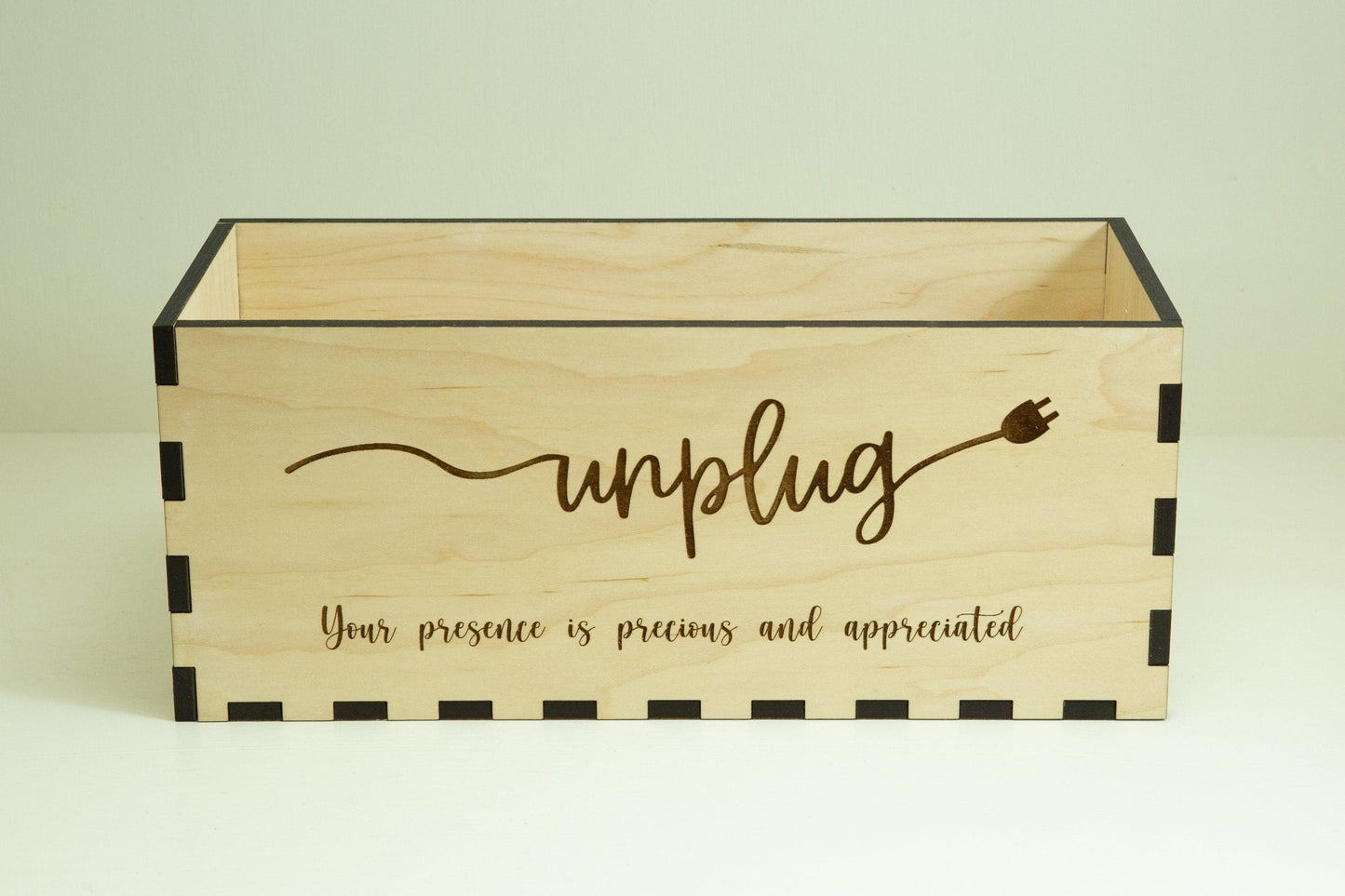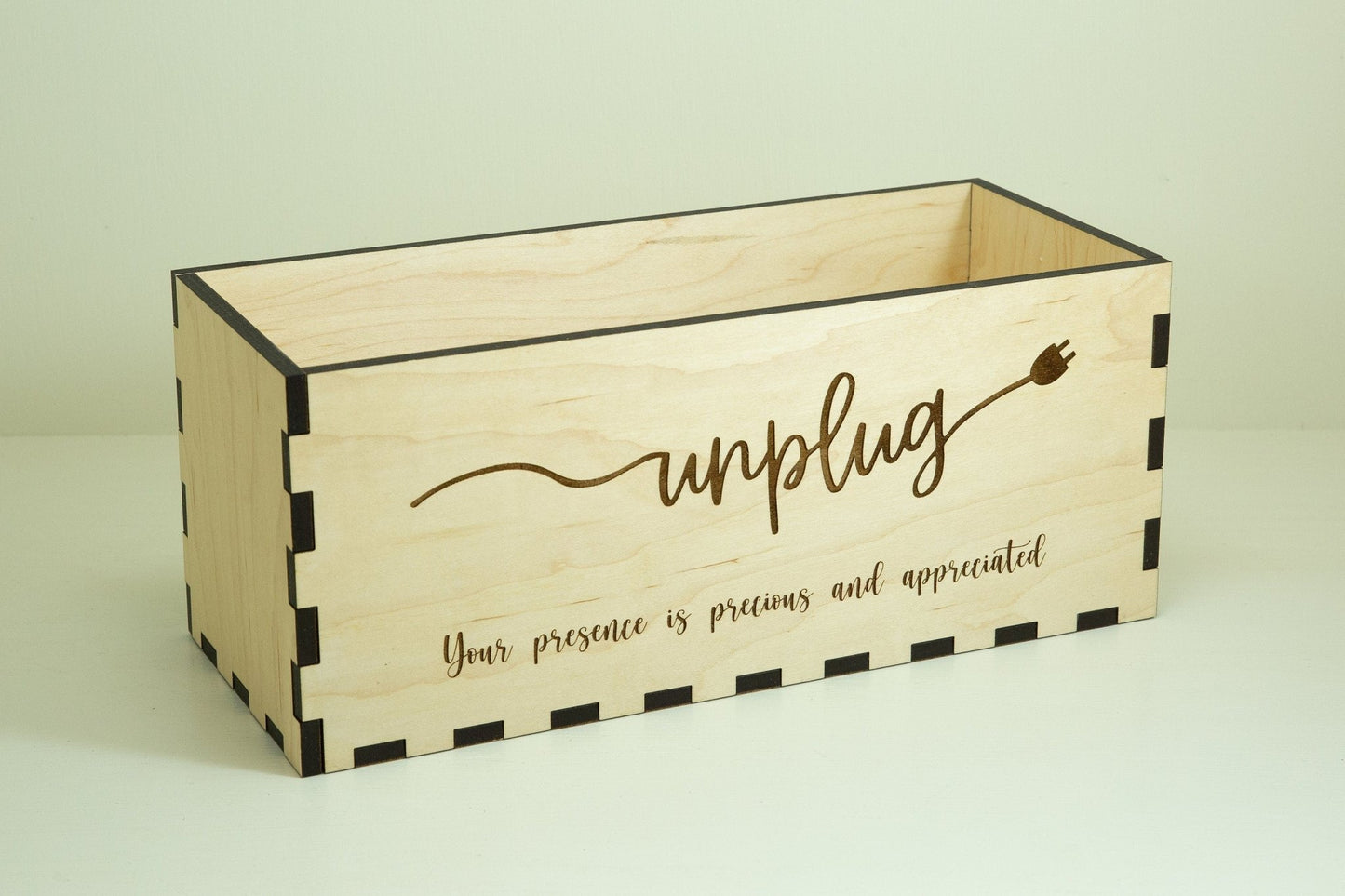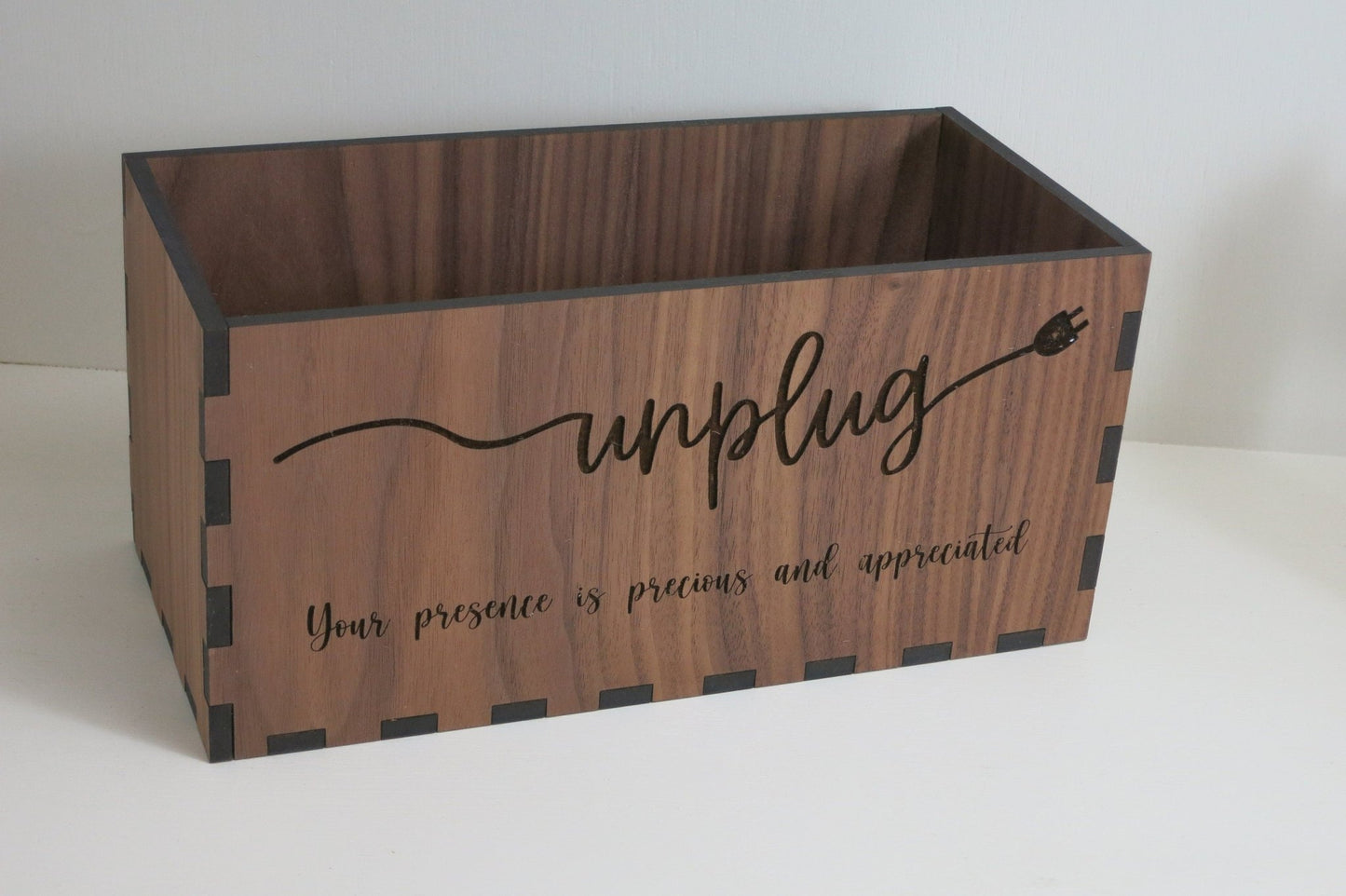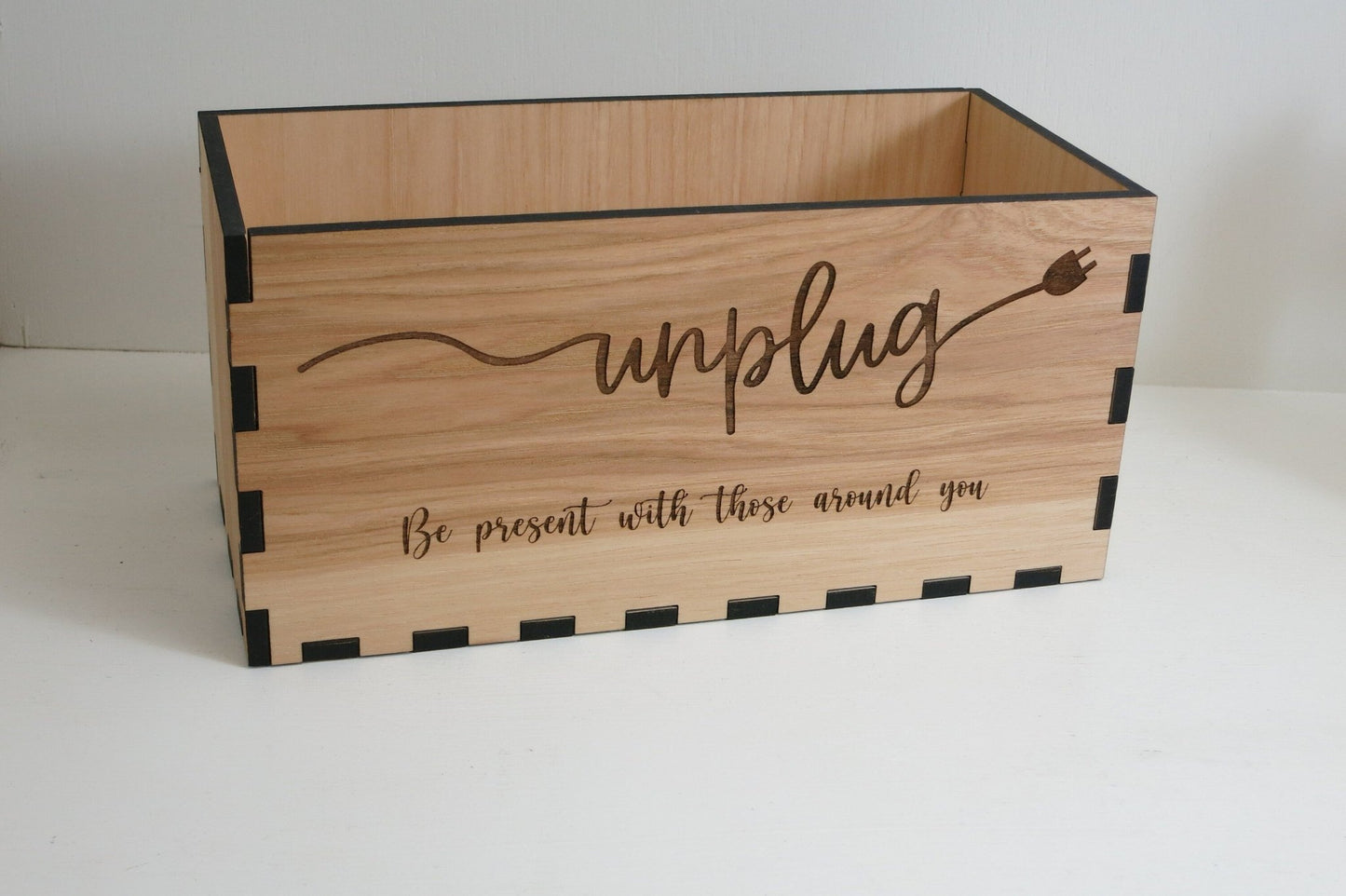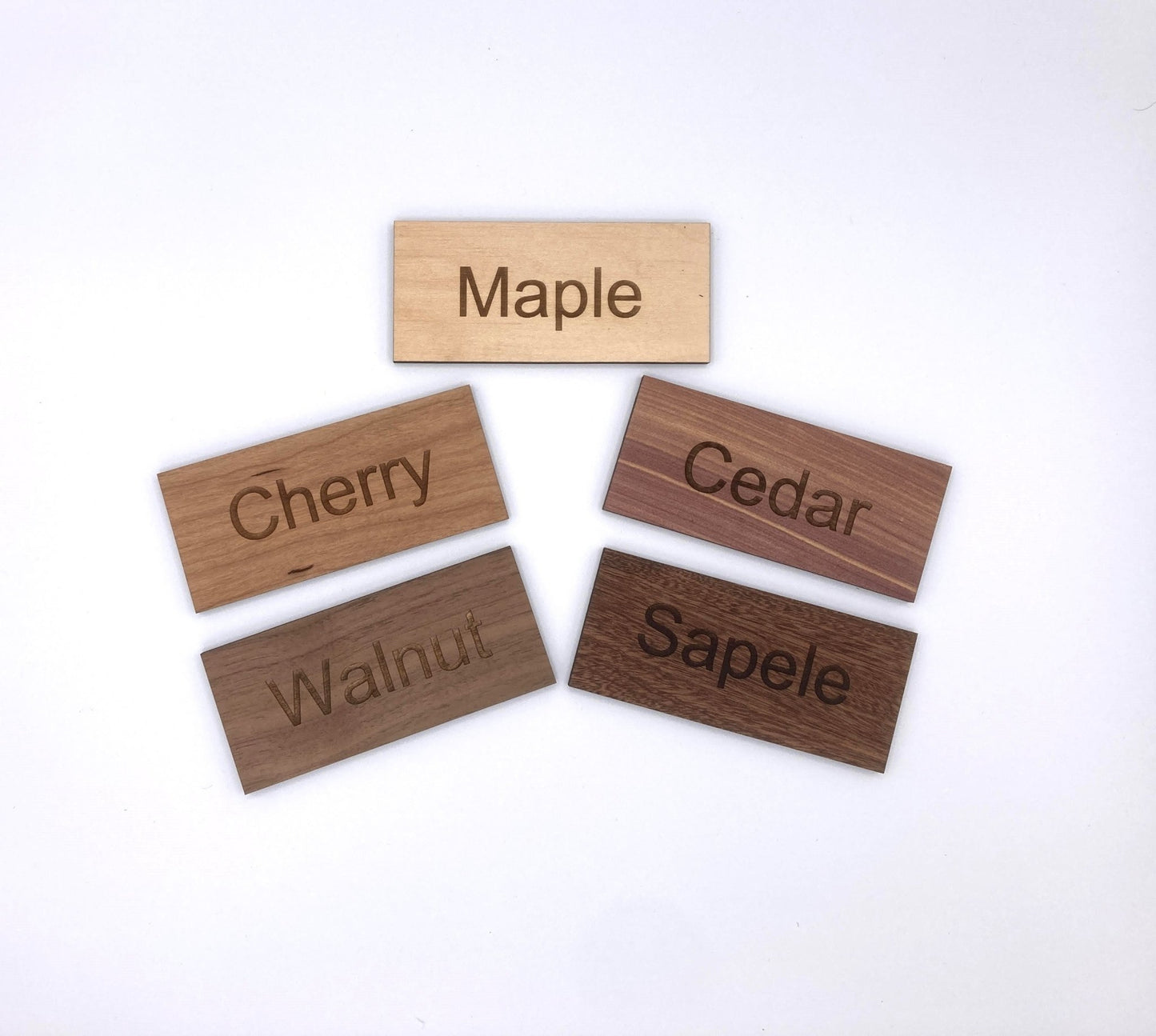 Description
Introducing our Wooden Unplug Box, a mindful reminder to take a break from the digital world and embrace moments of peace and presence. Handcrafted with care, this box serves as a dedicated space to disconnect and recharge.
Made from high-quality wood, this unplug box features a sturdy construction that withstands daily use. Its charming design and engraved message provide a visual cue to step away from screens and engage in offline activities.
With its compact size, this box fits perfectly on your desk, nightstand, or any surface where you seek respite from digital distractions. Use it to store your phone, tablet, or other devices, creating a designated space for unplugging and reconnecting with yourself or loved ones.
The natural wood finish and craftsmanship bring warmth and character to your space, creating a serene atmosphere that encourages mindfulness and self-care. It also makes for a meaningful gift for those who prioritize balance and well-being in the digital age.
Embrace the power of unplugging with our Wooden Unplug Box. Take intentional breaks, engage in offline activities, and nurture a healthier relationship with technology in today's fast-paced world.
This adorable modern box is the perfect solution for family time! Simply place your family phones and gadgets inside the box and have quality time together! -- No more distracted dinner time, study time, or family game nights. Each box is laser cut and handcrafted from wood, and measures 10.5" x 5" by 5" tall'
This box is engraved only with the "Unplug" design as shown, and all text underneath is personalized! Write your family name, or something simple like "Disconnect to Reconnect", "Be present with those around you" "Be Present", "Family Time" or "Study Time" or -- whatever text you want! Please include in the Personalization box your desired engraving to go under the Unplug design. If you prefer only the "Unplug" design without any text beneath, please write "No text".
Standard box comes with hole  in the back for charging cords. Each piece will vary slightly in color and grain pattern and may have small knots. We want you happy and satisfied with your purchase. No questions asked on returns or exchanges. Thank you and have a great day!